For an OE quality, auxiliary spotlight installation, the Lazer Grille Integration Kits are custom-fit mounting brackets which allow for quick and easy fitting of Lazer High Performance LED Spotlights within the front grille of the most popular road cars, pick-up trucks, and light commercial vehicles. Designed to blend seamlessly within the original styling of each vehicle, the resulting lighting setup remains fully robust and secure.
The VW T7 (2022+) integration kit includes a pair of Linear-6 (Standard or Elite) High Performance LED driving lights, plus wiring kit, alongside 4x brackets precision-engineered to engage perfectly with the standard centre grille on the vehicle, with added strength and security provided by the supplied anti-theft self-tapping screws. Made from high strength composite material, known for being exceptionally robust and UV stable. The brackets are fully weather and chemical resistant to ensure your installation remains in great condition year after year.
The VW T7 Grille Integration Kits are optimised for use with Linear-6 High Performance LED Spotlights, the lights are fully ECE approved for connecting directly into the vehicle's electrical system.
What's included:
- x2 Linear-6 (Std/Elite) High Performance LED Spotlights
- x1 Mounting Kit (comprising 4x Brackets and fasteners)
- x1 Cutting Guide (comprising 4x Brackets)
- x1 Two-Lamp Wiring Kit
- x1 Installation instructions
PAYMENT & DELIVERY INFORMATION
Please note all transactions are completed in GBP:


DELIVERY – UK CUSTOMERS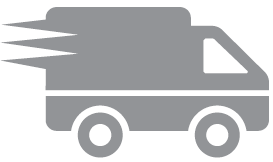 Goods will be shipped via courier within 1 working day of your order being placed (stock permitting). At the checkout stage you will be given Standard (£10 ex VAT) or Express (£20 ex VAT) shipping options. For more information visit our Delivery Information page.
DELIVERY – EUROPE & REST OF THE WORLD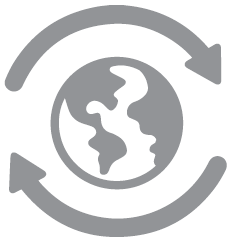 Goods will be shipped via Express courier service within 2 working days of your order being placed (stock permitting). Goods are typically sent DAP (Delivered At Place) meaning you will be liable for country specific VAT, import duties, and courier disbursement fees. For more information please visit our Payment Terms page. To avoid unnecessary charges, we would encourage customers to consider buying from a local dealer. For a full list of countries we ship to, plus service levels and prices, please visit our Delivery Information page.
VW T7 (2022+) Grille Kit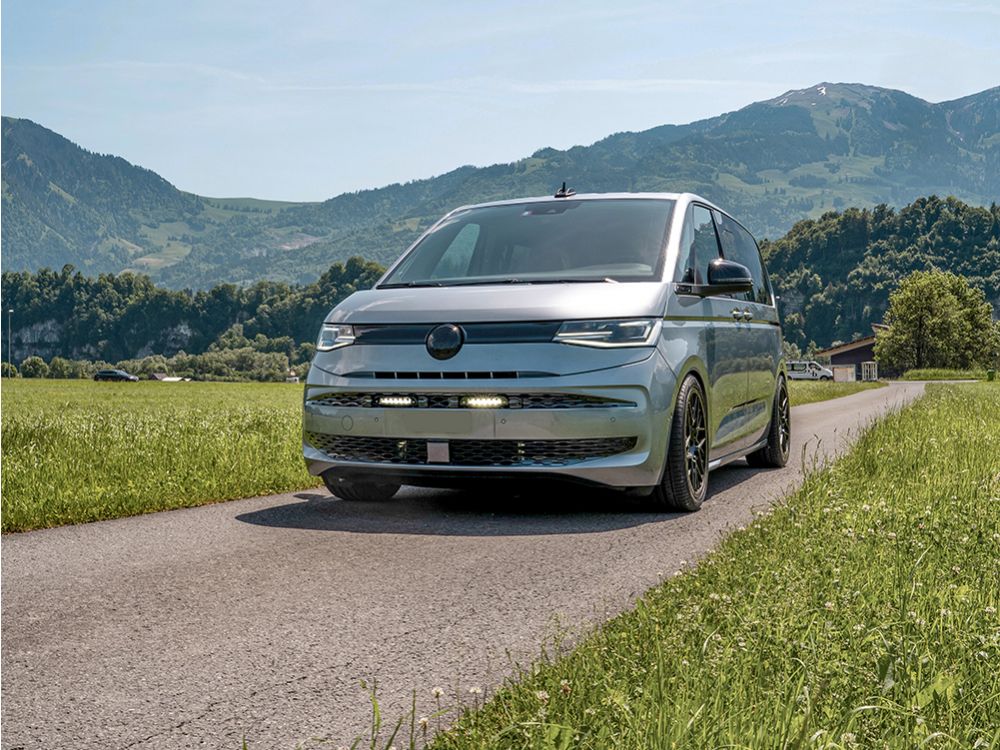 Bespoke mounting bracket kit for Lazer LED Spotlight installation
Custom fit for VW T7 (2022+)
Kits include: 4x brackets, cutting guides, and fasteners
Made from high strength, UV-stable, ASA material
5-year warranty
Made in Britain
Optimised for use with Linear-6 LED Spotlights
Technical Specifications
Based on Elite setup i.e. x2 Linear-6 Elite High Performance LED Lamps:
| | |
| --- | --- |
| Voltage Range | 10-32V |
| LED Life | 50,000 hours |
| Weight | 1 kg |
| HIGH BEAM FUNCTION | |
| Total Luminous Flux | 12150 Lm |
| Total Driver 'FOV' Flux † | 8651 Lm |
| Colour Temperature | 5000k |
| Number of High Output LEDs | 2 x 6 |
| Power Consumption | 84 Watts |
| Current Draw (at 14.4V) | 5.8 Amps |
| Start-Up Time * | 100ms |
| CERTIFICATION | |
| High Beam | ECE R112 |
| E-Mark Ref | 17.5 x2 |
| PHOTOMETRIC DATA | |
| Horizontal Beam Angle | 42 Degrees |
| 0.25 lx Line | 796 metres |
| 0.5 lx Line | 563 metres |
| 1 lx Line | 398 metres |
| 3 lx Line | 230 metres |
* 'Start-up time' is the delay between the lamp receiving voltage, and light being emitted. Different Lazer lamps have different start-up times, depending on their electrical architecture, so we recommend that if you are buying two different types of Lazer lamp, for mounting on to the same vehicle, that you ensure you pick products with matching start-up time (either 5ms or 100ms, depending on the product). Please check the lamps technical section on each product page to be sure you are purchasing lights with the same start-up time for the best performance.
† Driver FOV flux is a measure of effective lumens taking consideration of the amount of light in a driver's 'field-of-view' defined as an area +/- 45o left/right, and +/- 10o up/down. For more information – click here.
Downloads
CLICK BELOW TO DOWNLOAD (OPENS PDF IN NEW WINDOW)