Product Code
#00R6-G2-EL-B
Borne out of extensive testing at the highest levels of professional track and rally motorsport, the Triple-R Elite represents the pinnacle of LED driving light technology. Upgraded for 2020/21, the best just got better, with the incorporation of the very latest high efficiency LED technologies, used in combination to deliver more distance illumination and more left/right spread of light, guaranteed to impress across all road or motorsport applications. Subtle styling updates have resulted in a clean contemporary design, with a more aggressive edge, to match the aesthetic design prevalent on modern vehicles.
Boasting 8,068 lumen, delivering 1 lux to 581m (E-Boost mode), the next generation of Triple-R 850 Elite delivers incredible distance illumination. Still it is through the improved spread of light that this market leading driving light really impresses. A combination of LEDs on the outer reflectors delivers the superior visibility at the sides of the road, which is really evident to see and appreciate. The result is a safer more relaxing night driving experience. It's nothing less than you would expect from the very best in-house UK design, engineering, and manufacture to ensure all component parts combine to produce a perfectly homogenous beam pattern without flat spots, and with a colour of light, at 5000k, which ensures perfect definition of any obstacles ahead, whilst ensuring a comfortable drive even over prolonged periods of time.
The Triple-R 850 Elite incorporates dual-output 'E-Boost' technology to achieve approval to ECE Regulation 112, allowing the lamp to be connected directly to your vehicle's standard headlights (where UNECE regulations are recognised). Operating at 100% the light output is beyond the permissible limit of the regulations, so removing the supplied Boost Cap from the back of the lamp reduces the light output to be within the allowable limit.
The exceptional design of the Triple-R range is complemented by a superior build quality, borne out of our in-house UK manufacture, and backed up by our comprehensive 5year warranty. A fully aluminium enclosure, advanced silicon Gore-Tex breather membrane, and polycarbonate lens (with lifetime guarantee), are just some features which ensure the lamp is best suited to even the toughest environments.
PAYMENT & DELIVERY INFORMATION
Please note all transactions are completed in GBP:


DELIVERY – UK CUSTOMERS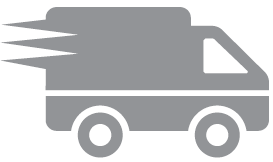 Goods will be shipped via courier within 1 working day of your order being placed (stock permitting). At the checkout stage you will be given Standard (£10 ex VAT) or Express (£20 ex VAT) shipping options. For more information visit our Delivery Information page.
DELIVERY – EUROPE & REST OF THE WORLD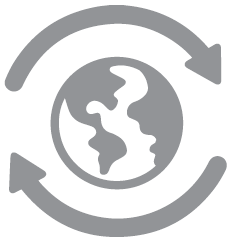 Goods will be shipped via Express courier service within 1 working day of your order being placed (stock permitting). 20% UK VAT will be deducted during the checkout stage, but customers will be liable for country specific duties and/or taxes. For expedited delivery please refer to our Dealer Locator page. For a full list of countries we ship to, plus service levels and prices, please visit our Delivery Information page.
Triple-R 850 Elite Highly efficient LED technologies (upgraded for 2020/21)
Ultra-reflective vacuum-metallised optics deliver perfectly tuned beam pattern
ECE approved for on-road use (E-Boost technology)
Contemporary lamp design
Includes versatile 'Centre Mount' mounting system plus integral features to enable side mounting (brackets sold separately)
CAE optimised heatsink offers improved thermal dynamics
Anodised pre-treatment and Automotive grade powder top-coat for ultimate corrosion and chemical protection
Electronic thermal management
'Unbreakable' and hardcoated polycarbonate lens
IP67 watertight
5-year warranty
Vehicle wiring kits available
Designed & manufactured in Britain
Technical Specifications
| | | |
| --- | --- | --- |
| | E-Boost | E-Mark Mode |
| Voltage Range (DC) | 10-32V | 10-32V |
| LED Life | 50,000 hrs | 50,000 hrs |
| Weight | 1.34 kg | 1.34 kg |
| HIGH BEAM FUNCTION | | |
| Total Luminous Flux | 8068 Lm | 2017 Lm |
| Colour Temperature | 5000k | 5000k |
| Number of High Output LEDs | 6 | 6 |
| Power Consumption | 73 Watts | 18 Watts |
| Current Draw (at 14.4V) | 5.1 Amps | 1.3 Amps |
| CERTIFICATION | | |
| High Beam | N/A | ECE R112 |
| E-Mark Ref | N/A | 17.5 |
| PHOTOMETRIC DATA | | |
| Horiz Beam Angle | 42 Deg | 42 Deg |
| 0.25 lx Line | 1162 metres | 520 metres |
| 0.5 lx Line | 822 metres | 367 metres |
| 1 lx Line | 581 metres | 260 metres |
| 3 lx Line | 335 metres | 150 metres |
Downloads
CLICK BELOW TO DOWNLOAD (OPENS PDF IN NEW WINDOW