Toyota Hilux Roof Mounting Kit (without Roof Rails)
Product Code
#3001-HILUX-WORR-G2
Specifically engineered for the Toyota Hilux without roof rails, the Lazer Lamps Roof Mounting Kit, for 2016+ vehicles, comprises stylish satin black, stainless steel mounting brackets that fix within the vehicle's roof ditch channel for a seamless roof installation. Available to fit either our Linear-42 or Triple-R 24 Elite, both options deliver exceptional lighting performance coupled with high-end product design.
Borne out of development and testing at the highest levels of professional motorsport, the Triple-R 24 represents the pinnacle of long-range LED lighting. Boasting 30,408 raw lumens, the spot beam pattern delivers 1 lux to near 1.2km, with an equally impressive left/right spread of light. By contrast the Linear-42, with it's low profile aerodynamic design is the perfect choice for customers looking for something more discreet, with the added benefit of superior low wind noise at high driving speeds. Despite the smaller proportions of the light, lighting performance is still exceptional with the beam pattern matching excellent distance illumination (1 lux at near 500m), with a spread of light to the left/right of the road that leaves nothing to the imagination. The Linear-42 also falls within UNECE regulations allowing the lamp to be connected to your standard high beams (where local regulations allow).
Manufactured from A2 stainless steel, and finished with a satin black powder coat, the mounting brackets are fully corrosion resistant in line with automotive grade quality standards, as are the supplied countersunk anti-theft fasteners. To complete the mounting of your light, cylindrical spacers are provided to aid positioning, while the fixing of the brackets to your vehicle is completed using roof ditch spacers and anti-theft fasteners, for a robust and secure install. Cable grommets are supplied to ensure a tidy, and sealed cable entry point through the roof. Electrical butt connectors are provided to help assure the integrity of the cable reattachment once thread through the roof.
PAYMENT & DELIVERY INFORMATION
Please note all transactions are completed in GBP:


DELIVERY – UK CUSTOMERS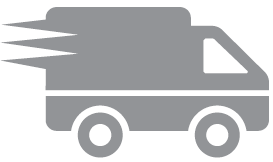 Goods will be shipped via courier within 1 working day of your order being placed (stock permitting). At the checkout stage you will be given Standard (£10 ex VAT) or Express (£20 ex VAT) shipping options. For more information visit our Delivery Information page.
DELIVERY – EUROPE & REST OF THE WORLD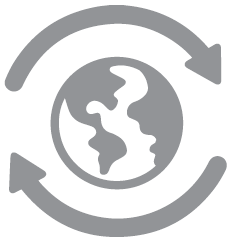 Goods will be shipped via Express courier service within 2 working days of your order being placed (stock permitting). Goods are typically sent DAP (Delivered At Place) meaning you will be liable for country specific VAT, import duties, and courier disbursement fees. For more information please visit our Payment Terms page. To avoid unnecessary charges, we would encourage customers to consider buying from a local dealer. For a full list of countries we ship to, plus service levels and prices, please visit our Delivery Information page.
Toyota Hilux Roof Mounting Kit (without Roof Rails) Complete one-stop solution for roof-mounting on Toyota Hilux without Roof Rails
Optimised for use with either Linear-42 or Triple-R 24 high performance LED spotlights
Made from 3mm A2 stainless steel
UV-stable, satin black powder coat
Includes assortment of A2 stainless steel, anti-theft fixings with countersunk head
Spacers facilitate positioning of different length LED light bars
Roof ditch spacers facilitate mounting brackets within the roof ditch
5yr Warranty
Manufactured in the UK
Technical Specifications
| | | |
| --- | --- | --- |
| | Linear-42 | Triple-R 24 Elite |
| Voltage Range | 10-32V | 10-32V |
| LED Life | 50,000 hours | 50,000 hours |
| Weight | 3.5 kg | 4.1 kg |
| HIGH BEAM FUNCTION | | |
| Total Luminous Flux | 15750 Lm | 27060 Lm |
| Total Driver 'FOV' Flux † | 11214 Lm | 17833 Lm |
| Colour Temperature | 5000k | 5000k |
| Number of High Output LEDs | 42 | 24 |
| Power Consumption | 147 Watts | 270 Watts |
| Current Draw (at 14.4V) | 10.2 Amps | 18.75 Amps |
| Start-Up Time * | 100ms | 100ms |
| CERTIFICATION | | |
| High Beam | ECE R112 | N/A |
| ECE Reference | 50 | N/A |
| PHOTOMETRIC DATA | | |
| Horizontal Beam Angle | 34 deg | 42 deg |
| 0.25 lx Line | 984 metres | 2352 metres |
| 0.5 lx Line | 696 metres | 1663 metres |
| 1 lx Line | 492 metres | 1176 metres |
| 3 lx Line | 284 metres | 679 metres |
* 'Start-up time' is the delay between the lamp receiving voltage, and light being emitted. Different Lazer lamps have different start-up times, depending on their electrical architecture, so we recommend that if you are buying two different types of Lazer lamp, for mounting on to the same vehicle, that you ensure you pick products with matching start-up time (either 5ms or 100ms, depending on the product). Please check the lamps technical section on each product page to be sure you are purchasing lights with the same start-up time for the best performance.
† Driver FOV flux is a measure of effective lumens taking consideration of the amount of light in a driver's 'field-of-view' defined as an area +/- 45o left/right, and +/- 10o up/down. For more information – click here.
Downloads
CLICK BELOW TO DOWNLOAD (OPENS PDF IN NEW WINDOW)