Linear-12 Elite with Position Light
Product Code
#0L12-PL-LNR
Developed principally for the heavy truck market, the Linear-12 Elite with Position Light is an exceptional auxiliary LED lighting solution approved for both its high beam driving light, and position light, functionality. As a high beam spotlight the lamp provides superior levels of light output, optimised for everyday road use, while the position light function gives a unique look and appearance guaranteed to turn heads day and night.
The position light function comes from 4 diffused optics contained within the lamp, providing for a clean, unique appearance that impresses from the moment they are turned on.
The lamp utilises a combination of highly efficient 3W LEDs, the same as used in our WRC lighting solutions, which together deliver 8,100 lumens, and 1 lux to 400m. Impressive considering the lamp weighs 800grams and has power consumption of just 84W. While this foundation of the Linear Elite's lighting performance appears good on paper, it is through advances in our material and electronics design, that the Linear Elite really stands apart. In particular, the vacuum-metallised high-reflectivity optics carefully designed and engineered utilising the latest CAD design and light simulation software, that provide for superior light distribution when out on the road, where it really matters. A reduced vertical spread enables more light to be directed to the sides of the road, while the high intensity of the LEDs ensures enviable distance illumination.
At just 382mm in length and 40mm in height, the Linear-12 Elite with Position Light is engineered to be easy to fit in tight and confined spaces. The clean design of the Linear range provides for a premium look and feel, that also ensures minimal impact on airflow around any installation. The supplied stainless steel side brackets allow flexibility in the mounting location and position, while stainless steel anti-theft fasteners (included as standard), means the light will stay safe and secure.
Fully ECE approved for on-road use, the Linear range benefits from a comprehensive 5 year warranty, and a lifetime guarantee on the polycarbonate lens. Dynamic control modulation, which regulates the light output considering any extreme environmental and thermal conditions of the lamp, helps protect the electronic components from heat damage, and ensures the light performs as well today as it will in many years' time.
Where either space is a limiting factor, or the preference is for a sleek, aerodynamic solution, the Linear-12 Elite with Position Light is a fantastic solution.
What's included:
- x1 Linear-12 Elite with Position Light LED Lamp
- x1 Anti-Theft Side Mount (1127k)
- x1 Wiring and Installation Instructions
---
Product Code: 0L12-PL-LNR
PAYMENT & DELIVERY INFORMATION
Please note all transactions are completed in GBP:


DELIVERY – UK CUSTOMERS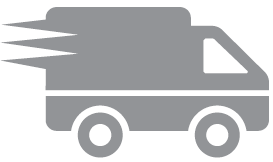 Goods will be shipped via courier within 1 working day of your order being placed (stock permitting). At the checkout stage you will be given Standard (£10 ex VAT) or Express (£20 ex VAT) shipping options. For more information visit our Delivery Information page.
DELIVERY – EUROPE & REST OF THE WORLD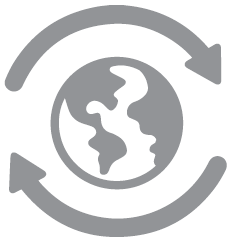 Goods will be shipped via Express courier service within 1 working day of your order being placed (stock permitting). 20% UK VAT will be deducted during the checkout stage, but customers will be liable for country specific duties and/or taxes. For expedited delivery please refer to our Dealer Locator page. For a full list of countries we ship to, plus service levels and prices, please visit our Delivery Information page.
Linear-12 Elite with Position Light Combination of highly efficient 3W 'premium bin' LEDs
Integrated position/side light functionality
Vacuum-metallised optics deliver wide spread of light
Flexible mounting options – anti-theft mounting brackets included
Sleek, low profile design facilitates installation
Electronic thermal management
'Unbreakable' polycarbonate lens
ECE approved for on-road use
IP67 watertight
5 year warranty
Supplied with male/female connectors (pre-wired)
Designed & manufactured in Britain
Technical Specifications
| | |
| --- | --- |
| Voltage Range (DC) | 10-32V |
| LED Life | 50,000 hours |
| Weight | 800 gr |
| HIGH BEAM FUNCTION | |
| Total Luminous Flux | 8100 Lm |
| Number of High Output LEDs | 24 |
| Power Consumption | 84 Watts |
| Current Draw (at 14.4V) | 5.8 Amps |
| CERTIFICATION | |
| High Beam | ECE R112 |
| ECE Reference | 37.5 |
| Position Light | ECE R7 |
| DIMENSIONS | |
| Width | 382 mm |
| Depth | 62 mm |
| Height | 40 mm |
| PHOTOMETRIC DATA | |
| Horizontal Beam Angle | 42 Degrees |
| 0.25 lx Line | 796 metres |
| 0.5 lx Line | 563 metres |
| 1 lx Line | 398 metres |
| 3 lx Line | 230 metres |
Downloads
CLICK BELOW TO DOWNLOAD (OPENS PDF IN NEW WINDOW