Land Rover Defender (2020+) Mounting Kit - Linear-6
Product Code
#VIFK-DEF2020-01K
Utilising satin black mounting brackets concealed behind the centre opening, the Lazer Lamps vehicle integration kit for the Land Rover Defender (2020+) allows for mounting a pair of our class-leading Linear-6 (Standard or Elite) high performance LED spotlight, for an auxiliary LED driving light installation that impresses day and night. The slimline design and high-end styling of the Linear products ensures an aesthetic install onto the front of the vehicle that delivers exceptional lighting performance (borne out of development and testing done at the highest levels of professional motorsport) perfectly tuned to everyday road and off-road use.
ECE compliance allows for connecting into the vehicle's electrical system so that the light(s) activate with the vehicle's standard high beam lights. Available with all necessary installation parts including wiring loom, and fixtures, the Defender lighting upgrade kit delivers incredible levels of illumination for when the sun goes down.
The mounting of the light(s) utilises mounting brackets made from folded aluminium, that are finished with a satin black powder coat. The mounts are secured to the vehicles bumper beam bar for a subtle installation, secured using supplied fasteners. The resulting setup is secure and robust, with anti-theft fasteners included when utilising the Linear Elite lights, or as an optional extra on the equivalent Standard products. Like all lighting products from Lazer Lamps, the lights are designed, engineered, and manufactured in the UK, backed up by our comprehensive 5 year warranty. With no compromises in component parts or production techniques, your installation will stay looking in great shape year-after-year.
Where the vehicle has the LED Matrix headlight system as standard, it may not be possible to detect a 12V high beam signal. In these instances it will be necessary to complete the electrical installation using a Lazer CAN Interface. For advice on how to check for a 12V high beam signal, please
click here
.
LIGHTS AND WIRING SOLD SEPARATELY.
PAYMENT & DELIVERY INFORMATION
Please note all transactions are completed in GBP:


DELIVERY – UK CUSTOMERS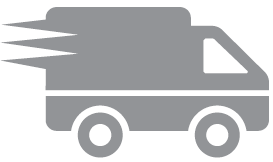 Goods will be shipped via courier within 1 working day of your order being placed (stock permitting). At the checkout stage you will be given Standard (£10 ex VAT) or Express (£20 ex VAT) shipping options. For more information visit our Delivery Information page.
DELIVERY – EUROPE & REST OF THE WORLD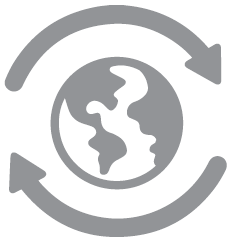 Goods will be shipped via Express courier service within 2 working days of your order being placed (stock permitting). Goods are typically sent DAP (Delivered At Place) meaning you will be liable for country specific VAT, import duties, and courier disbursement fees. For more information please visit our Payment Terms page. To avoid unnecessary charges, we would encourage customers to consider buying from a local dealer. For a full list of countries we ship to, plus service levels and prices, please visit our Delivery Information page.
Land Rover Defender (2020+) Mounting Kit - Linear-6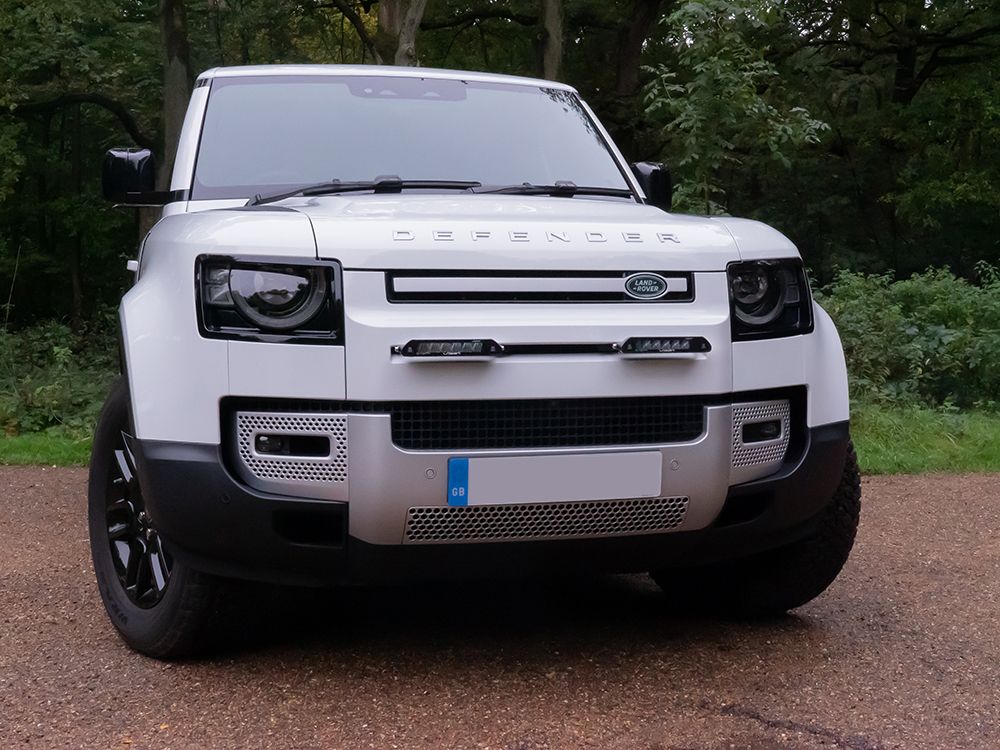 Bespoke vehicle integration kit for Lazer LED Spotlight installation
Custom fit for Land Rover Defender (MY 2020+)
Optimised for a pair of Linear-6 High Performance LED Spotlights
Made from 3mm A2 stainless steel
UV-stable, satin black powder coat
Fully road-legal
5-year warranty
Made in Britain
Technical Specifications
2x Linear-6
Elite

2x Linear-6
Elite+
(E-Boost /
E-Mark)

2x Linear-6
Voltage Range (DC)
10-32V
10-32V
10-32V
LED Life
50,000 hours
50,000 hours
50,000 hours
Weight
800 gr
2x 800 gr
800 gr
HIGH BEAM FUNCTION
Total Luminous Flux
8100 Lm
10200 /
5000 Lm
4500 Lm
Total Driver 'FOV' Flux †
5767 Lm
7290 /
3644 Lm
3204 Lm
Colour Temperature
5000K
5000K
Number of High Output LEDs
2 x 12
2 x 12
2 x 6
Power Consumption
84 Watts
96 / 48 Watts
42 Watts
Current Draw (at 14.4V)
5.8 Amps
7.2 / 3.6 Amps
2.92 Amps
CERTIFICATION
High Beam
ECE R112
ECE R149
ECE R112
ECE Reference
2 x 37.5
TBC
2 x 27.5
PHOTOMETRIC DATA
Horizontal Beam Angle
64°
84o
56°
0.25 lx Line
796m
849 / 600m
698m
0.5 lx Line
563m
600 / 424m
494m
1 lx Line
398m
424 / 300m
349m
3 lx Line
230m
245 / 173m
202m
† Driver FOV flux is a measure of effective lumens taking consideration of the amount of light in a driver's 'field-of-view' defined as an area +/- 45o left/right, and +/- 10o up/down. For more information – click here.
What's Included
Mounting Brackets (4-Parts)
Fixtures
Fitting instructions available in the downloads section below.
Downloads
CLICK BELOW TO DOWNLOAD (OPENS PDF IN NEW WINDOW)